LIVE SHOWS
Our theme park is a destination for family fun, and it wouldn't be complete without checking out our live entertainment. Shows and character parades are real highlights of the day, enhancing an already brilliant and unforgettable experience.
Have you ever seen birds dance? Well now's your chance.
It's time to get clapping, grooving and toe-tapping. Our Angry Birds are flocking to the stage, and they are feeling egg-cited. So egg-cited in fact that they are about to launch into song and dance.
For lively, entertaining, high-energy fun, make sure you check out the times for the daily live shows. They are not to be missed!
Enjoy seeing your little ones engrossed in dance-offs and shows by our talented performers. They'll soon be joining the flock and dancing themselves.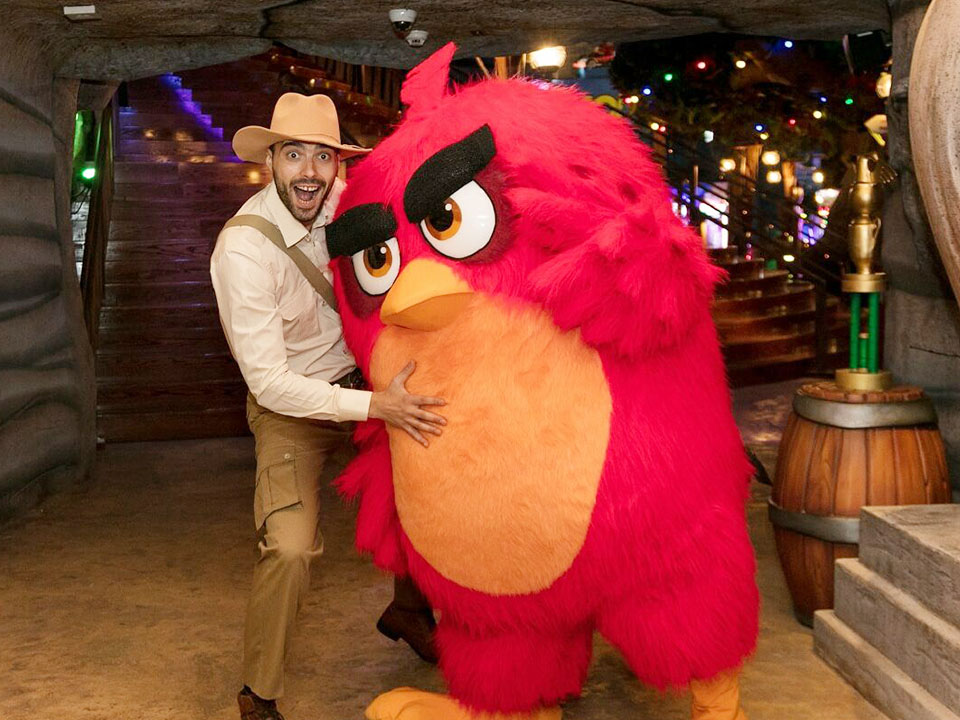 Meet the Very Important Birds
for real!
Who is your family's favourite Angry Bird? Heroic but Angry Red? Fast-talking Chuck? Eternally optimistic Stella?
The very egg-citing news is that there's no longer a need to admire them from afar.
They are here, making regular appearances throughout the day.
Wave your talons, take photographs, and enjoy the flying visits made by our very special feathered friends.