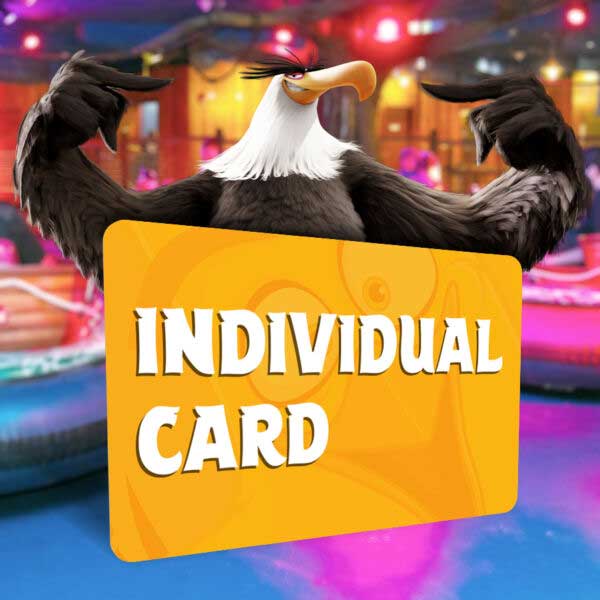 Personal Card
ر.ق100.00
Start your Angry Birds Adventure by flying in for a visit today!
The Individual Card gives you 100 QR credit to get started across all our arcade games, rides, and attractions. You can visit us throughout the year, topping up your credit as you go.
To keep coming back for more, simply renew it every year free of charge.
Terms & Conditions
Limited capacity may be enforced.
General parks' Terms & Conditions and safety regulations apply.
Purchase is non-refundable.
الشروط والأحكام
.المنتزه قد يعمل على قدرة استعابية محدودة
.تطبق الشروط والأحكام ولوائح السلامة العامة للمتنزه
.عملية الشراء غير قابلة للاسترداد