Having fun is hungry work!
From soft play to thrill rides, a day of action, high-energy, and adrenalin will mean a need for frequent refreshments.
Fortunately, there's no need to leave the park to get them. Angry Birds World is a themed destination, and our plentiful cafes and restaurants are no exception.
You'll find Angry Bird themed eat-ins, take-aways and treats galore.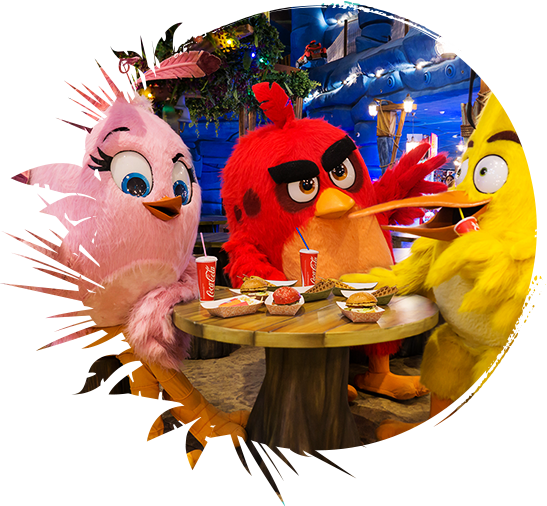 Take your flock to the Bird Feeder to recharge their batteries with a delicious meal. With a full range of options to suit every beak, they'll fill up with food before getting back to the fun.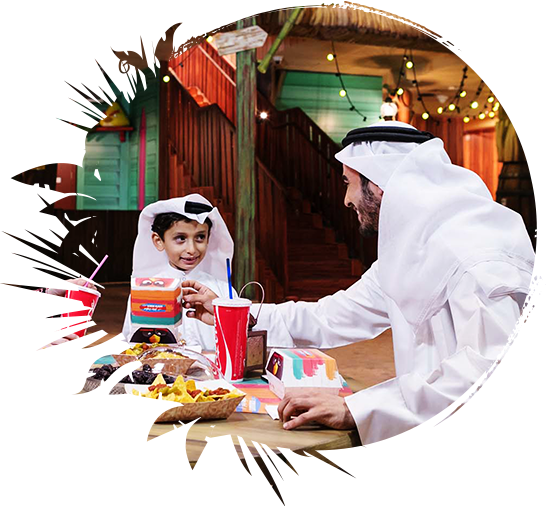 For tasty treats the kids will love, check out 2 guys. With a menu including popcorn, cotton candy and waffles and value snack deals, they'll have everything they need to re-energise for the activities that lie ahead.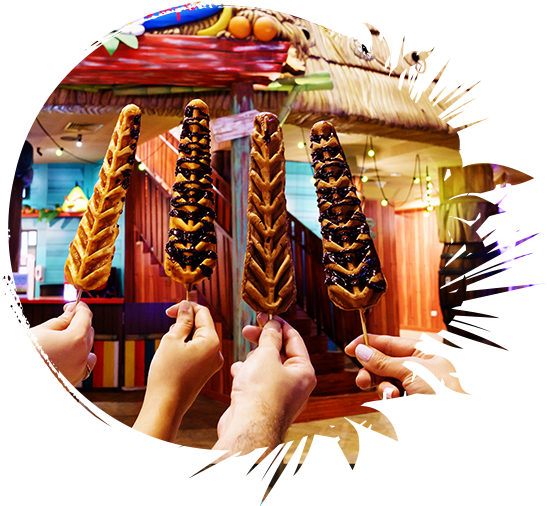 If it's a hot cuppa you're after, or a boost of caffeine, Stella's chirpy café is the place to go. Pick up a coffee, tea or hot chocolate and have a relaxing break from the action.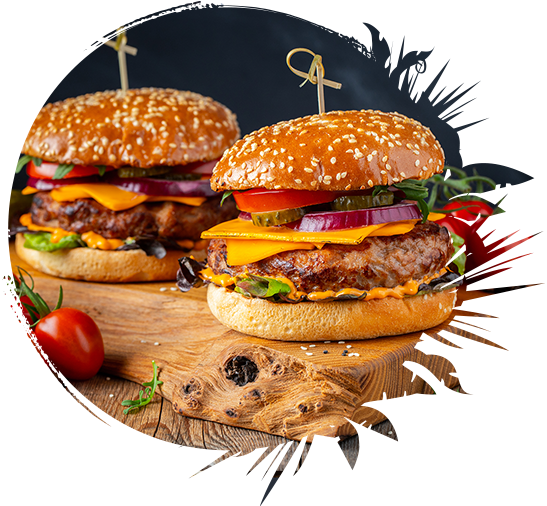 For a hearty dinner for the whole family, pop along to IBurger. It's not just burgers on offer, you can enjoy a full range of tasty meals and a refreshing selection of Mocktail Mojitos.