A festival of food options
Having fun is hungry work!
Located inside Doha Festival City means some of the best restaurants in Doha will be right at your fingertips during your visit to Angry Birds World, but did you know you won't even need to leave the theme park to get great food and drinks?
 Whether it's the thrill of the rides, the high-energy of trampolining, an epic game of laser tag, or chasing your hatchlings around the soft play, everyone will need frequent refreshments throughout your visit.
 Enjoy a food festival right inside the park with our themed cafes and restaurants, whether it's a meal at our best restaurant, a pit-stop at our snack café, or a visit to our outdoor Bird Feeder during winter, we've got all the bases covered for your food and drink needs.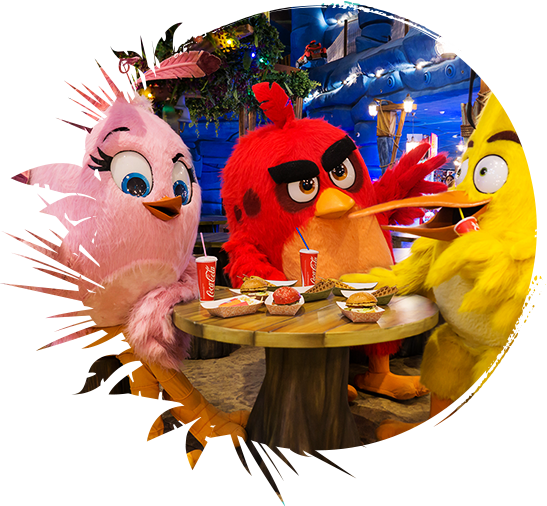 During cooler weather head outside to the Bird Feeder. The perfect place to refuel you and your hatchlings with delicious classics likes pizzas, fries, kids' meals, and cold drinks.  Once everyone is feeling refreshed, you can all head straight back to the action!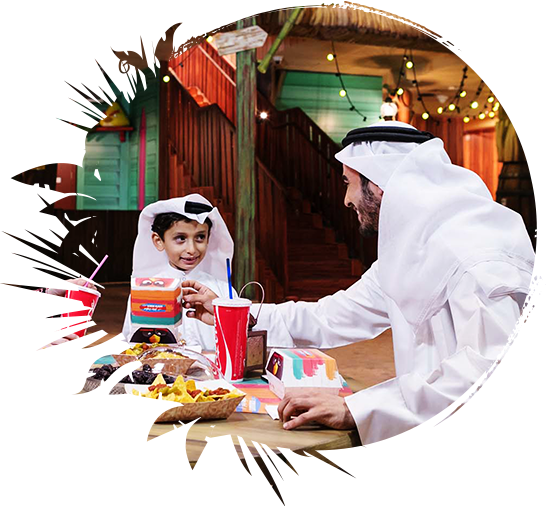 If you are craving something sweet or just want a quick snack, 2 Guys is the perfect place to visit. Kids will love the tasty treats available, including popcorn, cotton candy, and ice cream, whilst big birds will appreciate the great value snack deals. Stop-by to recharge before getting back to the fun!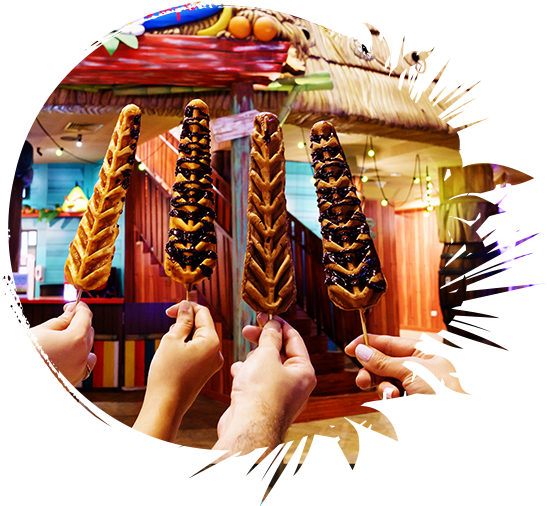 For a bigger rest and a more extensive menu to choose from, take a load off at one of the best restaurants in Doha, our South Beach Café. You'll find something for the whole flock at this relaxed restaurant, from salads to sandwiches, burgers to pizzas, hot dogs to chicken wings and much more. Not to mention the range of mouth-watering desserts which include Angry Bird themed cake pops and cookies. Then grab yourself a tea or coffee before getting back to the fun and games!  
Grab yourself a bite to eat and keep your energy up, because the fun never stops at Angry Birds World!